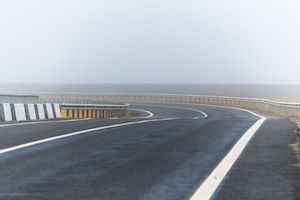 It can take years of training and effort to obtain a commercial driver's license (CDL). A CDL license means a driver can work and put food on the table. However, CDL tickets can mean the possibility of losing your license for  months, years, or your lifetime. Never ignore a CDL ticket. Even after a first infraction, make sure to find out how an attorney for CDL tickets in Cherokee County can help you.
CDL Penalties Are Unique
Unlike penalties for most of us, penalties for a commercial vehicle license violation are unique. For the most part, these penalties involve fines and the suspension of the CDL license involved. This can mean years of training, experience, and effort can disappear in a flash.
A CDL driver works hard to check their load and make sure they have everything they need to do their job effectively and safely. This always involves inspection of the load and driver's cab.
The first line of defense against a CDL ticket is always prevention and caution. This keeps everyone safe on the road.
However, prevention is not always enough. Sometimes, drivers and Highway Patrol personnel see behavior differently. What may look safe to the CDL driver may not appear safe to Highway Patrol personnel. Some of this is just a difference in opinion between two people with regard to statutory language that is often ambiguous at best.
For example, statutory law contains language that prohibits a driver from following too closely. The term "following too closely" is ambiguous.
You know your truck and your cab. What you feel is safe may not be how a highway patrolman sees it. And often, a ticket results.
You need some help from an attorney for CDL tickets in Cherokee County. They can help you navigate issues around your ticket and your license.
CDL Tickets And Suspension
A CDL driver may be tempted to ignore that first ticket. They may decide to just pay the fine and move on.
However, this can  be a costly mistake. A second violation can mean a CDL disqualification.
And unlike suspensions involving class D licenses, Oklahoma law does not provide for any sort of waiver to allow a CDL driver to continue driving for work or other necessary transportation. A CDL driver cannot drive at all for the prescribed period of time.
Two CDL tickets within three years for an unsafe lane change or following too closely can mean two months out of work. It is the same with tickets for using a cell phone behind the wheel of a commercial vehicle. A third CDL traffic ticket can mean a four-month suspension.
Oklahoma law allows immediate disqualification in some circumstances.
For example, a perceived failure to stop at a railroad crossing can result in an immediate disqualification for 60 days. A second railroad crossing violation within three years can result in a suspension for a year.
Some offenses can result in lifetime bans. A felony drug violation can mean a permanent Oklahoma CDL revocation.
You see how one small mistake can escalate over time. It is imperative that you protect your livelihood by being proactive. Never wait until that livelihood is being threatened to take action against a ticket. Contact a CDL attorney today to find out what your options are with regard to the first ticket.
CDL Infractions
CDL drivers can face a double whammy. Not only do they have to worry about their behaviors and driving when they are operating their commercial vehicles, but they must also be cognizant of their personal driving behaviors and how those behaviors affect their driving record.
Points add up and can lead to suspensions. The best solution is always to keep your driving record as clean as possible. Think of working with a Tahlequah traffic ticket lawyer as just another step in that endeavor.
Not all ambiguities under the law favor a CDL driver.
For example, how much distance should be maintained between the CDL in the car in front of it?
This is a real question that may be seen differently between a CDL driver and Highway Patrol personnel.
Does the Oklahoma Public Safety's recommendation of a three-second distance for following rule govern?
Or will a court rely on the ambiguous language of the prohibition against following too closely?
This is time an experienced attorney can really help. This little ambiguity can mean the difference between keeping your license and losing it. A CDL attorney knows what to say to a judge about this issue.
You might be tempted just simply pay the fine and move on from this first ticket, but that can be a costly mistake. You cannot afford to ignore a CDL traffic citation. You may not have a good defense when you need to fight a second ticket. So, fight the first one.
A call to an experienced CDL tickets attorney in Cherokee County now can help you preserve your livelihood later. Get the help you need today.
Free Consultation: CDL Tickets Attorney In Cherokee County
For a free consultation with a Tahlequah attorney, call Wirth Law Office – Tahlequah at 918-458-2677 or toll free at 1-888-447-7262.
Or, if you prefer e-mail, you may enter a legal question in the form at the top right of this page and we'll contact you by e-mail as soon as possible.