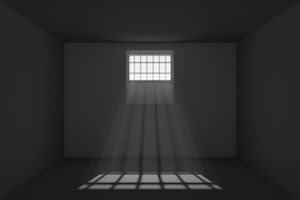 We hate to think about it, but the sexual abuse of children does happen. When it does, emotions tend to run high, and we as a society, want to make sure that the perpetrator is found and prosecuted. When emotions run high, it becomes more important than ever to speak to a Tahlequah attorney if you are facing charges for the crime of lewd molestation of a minor.

Lewd Molestation Of A Minor Defined
Oklahoma law defines lewd or indecent acts or proposals to a child under 16 as knowingly and intentionally engaging in any sort of lewd or indecent act or proposal with a child under the age of 16, or who is reasonably believed to be under that age. Okla. Stat. tit. 21 § 1123.
The law is broad and is meant to provide prosecutors with a way to prosecute acts that don't quite fit other statutes prohibiting sexual contact with children. The law specifically addresses both sexual communications and sexual acts.
The statue contains a list of acts that are specifically prohibited, although the statute's reach includes any sexual act with a child, even if it is not listed. In that way, the list is more illustrative than absolute.
The list includes:
touching,
mauling,
ejaculating,
lasciviously looking at a child's private parts,
engaging in any sexual act,
forcing a child to view or engage in a sexual act,
viewing pornography,
urinating or defecating
sexually exposing yourself to the child,
enticing a child to a private location intending to have sexual contact,
masturbation,
bondage,
penetration, or
or sexual touching of any sort.
Okla. Stat. tit.21 § 1123
The victim must be a child under 16 years of age, and the perpetrator must be at least three years older than the victim. Also, the statute prohibits all communications containing lewd proposals that lead to such acts. Thus, any text, phone call, or in-person communication would subject the defendant to prosecution.
Penalties For Lewd Molestation Of A Minor
Penalties are harsh. A defendant can face a prison term from 3 to 20 years if the child is under 16, and at least 25 years in prison if the child is under 12. A second or subsequent conviction can mean a life sentence without the possibility of parole.
A prosecutor may also charge a defendant with the sexual abuse of a child. Okla. Stat. tit. 21 § 843.1
If convicted, a defendant could spend up to a year in county jail, pay a fine between $500 and $5,000, or both. Okla. Stat. tit. 21 § 843.5
However, if the child is under 12 years of age, a defendant could face at least 25 years in prison.
This is not a criminal matter to handle on your own. Make sure to get the help you need from a Tahlequah felony defense attorney.
Free Consultation: Tahlequah Criminal Defense Lawyer
Please contact a Tahlequah criminal defense lawyer to discuss your available legal options if you've been charged with lewd molestation of a minor in Oklahoma.
For a free consultation, call Wirth Law Office – Tahlequah at 918-458-2677 or toll-free at 1-888-447-7262.
Or, if you prefer e-mail, you may enter a legal question in the form at the top right of this page and we'll contact you by e-mail as soon as possible.