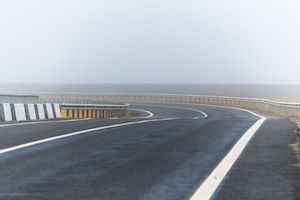 What Can Cause You to Lose Your CDL?
In Oklahoma, operating a commercial vehicle is an important responsibility. It not only involves safeguarding goods or passengers but also ensuring the safety of everyone on the road. Serious traffic offenses, violations of out-of-service orders, major violations, and drug-related offenses can lead to Commercial Driver's License (CDL) disqualifications.
Serious Traffic Offenses
Serious traffic offenses are a significant reason for CDL disqualifications in Oklahoma. Typically, these offenses include speeding 15 mph or more above the posted speed limit, reckless driving, erratic lane changes, following another vehicle too closely, or causing a fatal accident through the violation of any motor vehicle traffic control law.
A CDL holder could be disqualified from driving a commercial vehicle for 60 days if convicted of two serious traffic violations within a three-year period or 120 days for three serious traffic offenses in the same timeframe.
Violation of Out-of-Service Orders
An out-of-service order is a temporary prohibition from operating a commercial vehicle, usually issued by an authorized enforcement officer who has determined that the driver, vehicle, or cargo is an imminent hazard.
In Oklahoma, a violation of an out-of-service order is considered a serious offense. The first violation may lead to the disqualification of the CDL for a minimum of 180 days to a maximum of one year. A second violation within a ten-year period will result in disqualification for a minimum of two years to a maximum of five years. If hazardous materials or vehicles designed to transport 16 or more passengers were involved, the disqualification period extends to three years for the first violation, and a lifetime disqualification may be imposed for a second violation within a ten-year period.
Major Violations
Major violations lead to more severe penalties. These can include offenses such as operating a commercial vehicle under the influence of alcohol or controlled substances, refusing to undergo a drug or alcohol test as required by any state or jurisdiction, or leaving the scene of an accident.
Operating a commercial vehicle with a blood alcohol concentration (BAC) of .04% or more is a major violation. Furthermore, the use of a commercial vehicle in the commission of a felony (excluding felony related to traffic violations, such as vehicular manslaughter or aggravated assault with a vehicle) is also considered a major violation.
The first offense for any major violation results in a one-year disqualification. If the violation involved the transport of hazardous materials, the disqualification period is three years. A second violation of any major offense may result in a lifetime disqualification.
Drug-Related Violations
Drug-related violations are a significant area of concern when it comes to CDL disqualifications. Oklahoma CDL holders must adhere to federal regulations, which mandate routine drug and alcohol testing, including pre-employment, random, post-accident, reasonable suspicion, return-to-duty, and follow-up testing.
Any conviction for a drug-related violation, while operating any type of vehicle, may lead to a one-year CDL disqualification. A second offense may result in lifetime disqualification. If a CDL holder refuses to submit to a drug test, it is treated the same as a positive test result, leading to similar penalties.
In conclusion, the Oklahoma Department of Public Safety takes traffic offenses, violations of out-of-service orders, major violations, and drug-related offenses seriously when it comes to CDL holders. It is vital that commercial drivers maintain the highest standards of professionalism and safety to retain their driving privileges and ensure the safety of themselves, their cargo, and their fellow road users.
Free Consultation with a Tahlequah CDL Attorney
Any CDL disqualification in Oklahoma can jeopardize your livelihood. If you find yourself facing CDL disqualifications in Oklahoma your best course of action would be to contact a commercial drivers license lawyer in Tahlequah immediately. Call Wirth Law Office – Tahlequah at (918) 458-2677  or toll free at (888) 447-7262 to speak to a CDL tickets attorney in Tahlequah today.